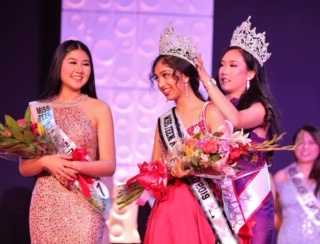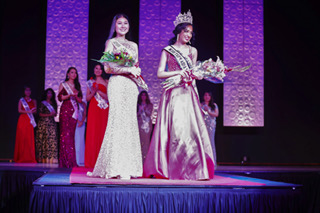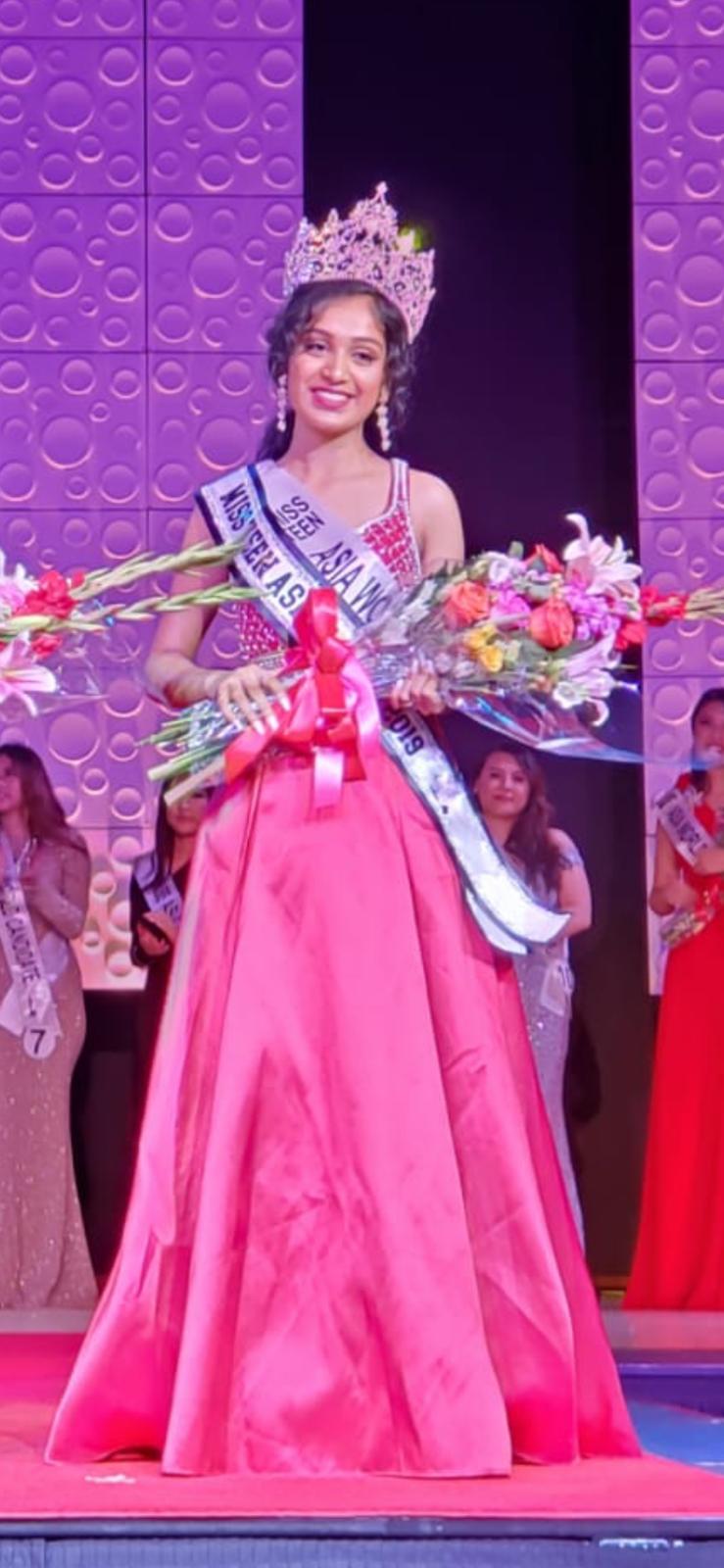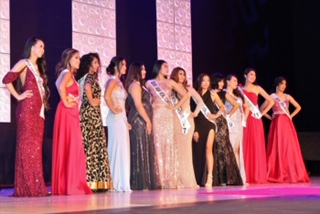 Telugu Origin Teenager girl Saisha, is Miss Teen Asia World.
A Dallas based, Telugu second generation teenager Saisha Karri was declared as winner of Miss Teen Asia World 2019 - 2021 in the beauty pageant named MISS TEEN AND MISS ASIA WORLD.

Miss Teen and Miss Asia World Competition is a cultural and scholarship event to recognize new, upcoming Asian American and Pacific Islander (AAPI or Asian American) women and to honor the current successful
and philanthropist Asian American women leaders. Its mission as they state is to "Educate and Empower Asian American Women!"
Miss Teen and Miss Asia World Competition, a cultural and scholarship charitable event, is a platform to increase broad public awareness and for showcasing the diversity, strengths and vibrant Asian American culture - featuring contestants from the Far East, Southeast Asia, or the Indian subcontinent including, but not limited to, China, Philippines, India, Vietnam, Korea, Japan, Taiwan, Malaysia, Pakistan, Thailand, Laos, Cambodia, Indonesia, Sri Lanka, Bangladesh, Myanmar and other Asian ethnic groups - and to honor the current successful and philanthropist Asian American women leaders. Asian Americans are diverse in their customs, history, language, dress and traditions.
The vision and goal of the Miss Teen and Miss Asia World Competition is to nurture, promote, and advance young Asian American women as they pursue their education and careers, preserve their culture, to embrace their imagination, curiosity, and creativity, representing the next generation of strong female scientists, doctors, lawyers, leaders, entrepreneurs, and innovators, in their respective chosen field.
The event was held at Plano even Center, Dallas Texas. The event draws contestants from Asian community, from across USA.
Saisha Karri, the winner of Miss Teen Asia World 2019 - 2021, was born in USA in a Telugu family. Her parents from Hyderabad Shashi Karri and Nag Karri both are IT professionals.
Saisha keeps in touch with indian culture by participating and volunteering in celebrations of Indian festivals by community organizations.
She has also been learning classical indian dance, Kathak for past 11 years, and is going to perform in her arangatram in November 2019.
She is also actively engaged in charity activities. She has established Charitable Students of America, a volunteer organization in her own school. Through this organization, she promotes volunteerism within her community.
On her weekends, Saisha volunteers with Annadhata Charity and helps provide Nepali and Bhutanese refugees with food and other amenities. She travels to Fort Worth and volunteers in distributing food, clothing and other essential to the refugees.
From a young age Saisha has always shown a passion for entrepreneurship and business.
All these attributes has put her ahead of all the teen asian contestant for the pageant and won her the crown.